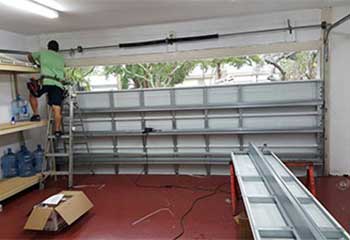 Panel Replacement
Customer Issue: The customer wanted to improve the look of her garage door and get a broken panel replaced.
Our Solution: Our experts had no problem finding the perfect replacement panel of the right size and color to replace the damaged panel with. Once the door was taken down and the broken panel removed, the new one was installed.
Kellie Curtis
- Signal Hill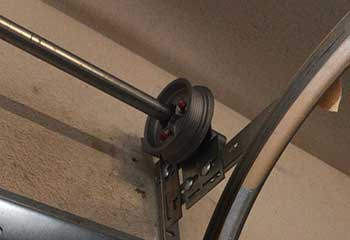 Cable Replacement
Customer Issue: One of the customer's suspension cables came off the drum, causing the springs to overstrain.
Our Solution: Our first step was to secure the door in place and to disconnect the opener to prevent someone from unintentionally trying to operate it. We then detached the damaged cable, and its counterpart, which was quite frayed as well. After installing new cables on the door, we rewound the spring tension and tested the system several times to verify that in fact everything was working smoothly and that the door was safe to use again.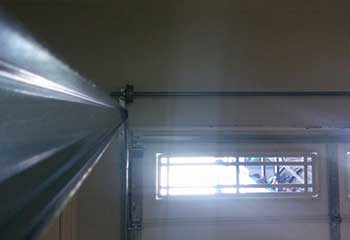 Track Replacement
Customer Issue: Track replacement.
Our Solution: After measuring and marking where the original track was, we removed the door carefully to be able to take out the warped track. Then we installed the new one while ensuring it was properly aligned.
Alice Campbell
- Long Beach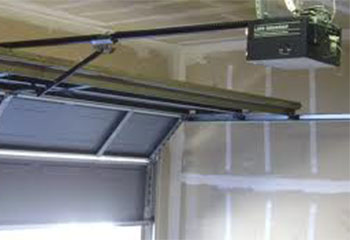 Liftmaster Opener Installation
Customer Issue: David wanted an opener that would need very little maintenance.
Our Solution: We suggested the liftmaster 3240 with its screw drive. He agreed and we installed it onto his door with no complication.
David Simmons
- Long Beach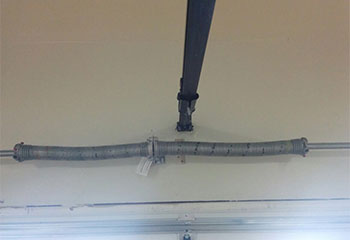 Spring Replacement
Customer Issue: Her spring was old and near breaking point.
Our Solution: We carefully removed her old and rusty spring and installed a modern version to have her door back to working perfectly after making sure the other spring was in good shape.