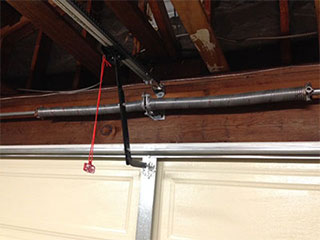 Many common problems related to garage doors can be traced to aging, damaged or corroded springs. Because of the enormous pressure these parts are under each and every day they only have a limited lifespan, and as they approach the end of their working life they become unreliable and weak.
Identifying Common Problems
Our technicians are fully trained to repair and replace garage door springs, and are highly experienced with a variety of different issues that can arise. From wobbly doors to weak operation, there are many common problems that can be traced back to aging or faulty springs.
Updating, Maintaining and Repairing
Garage doors are a large mechanical systems which is usually taken for granted as long as it continues to work properly. As a result, many of them still have their original springs this can mean that the springs in your garage have been working day in, day out for decades. Over time, they'll no doubt suffer from corrosion or simply wear out, and it's essential to have them replaced as soon as possible, otherwise they can suddenly snap and your safety will be in jeopardy.
Modern Upgrade Options
Modern day garage door springs are designed with longevity in mind, and make use of the finest materials to create a product that's hard wearing, corrosion-resistant and reliable. In many cases, opting for a modern replacement will safeguard your door's operation for a long time to come, and is therefore a wise investment for the future.
Qualified Professional Services
Many homeowners are tempted to extend their DIY skills whenever possible, and the replacement of a garage door spring might seem like the ideal job for the budding home expert. However, we any attempts to remove or replace these springs on your own; they're under an extreme amount of tension, and can potentially damage and injure anyone in the vicinity when they snap.
Leave It Up To Us
Our highly trained professionals are fully qualified to advise you on the state of your springs as well as handle any necessary replacement. Contact our team at Garage Door Repair Long Beach today to find out about our wide range of services.
But wait, there's more! We also offer:
Maintenance Garage Door Torsion Spring
Door Opener Troubleshooting Services
Broken Garage Door Spring Replacement
Broken Garage Door Track Repair