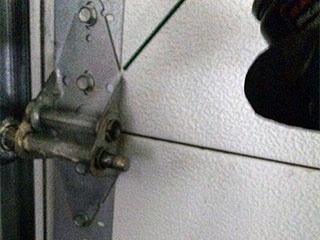 While many homes are equipped with electric garage door openers, a great number of homeowners fail to appreciate how beneficial basic maintenance can be. Simple care and attention to the various parts of your garage door can increase the lifespan of each individual component as well as your system, and can also reduce the need for major repair work later on.
The Major Benefits
Basic maintenance can ensure that your system runs smoothly and operates as well as it can for many years to come. This can have a number of financial benefits. The reduced amounts of wear and tear will lead to reduced repair bills. There is also the convenience aspect. A small amount of time spent performing basic maintenance work can reduce the likelihood of a major break down, which can be extremely frustrating to deal with, not to mention incredibly time-consuming.
What Does a Basic Maintenace Routine Consist of?
You don't need to be a DIY genius to notice when the performance of your system is decreasing in quality. We suggest that you schedule a few occasions during the year where you perform the following:
Lubricate The Moving Parts
This should be regularly done to the door's springs, as well as to its hinges, rollers and tracks. Before lubricating the track, you should first thoroughly clean it from any dirt or debris, as if you apply the lubricant with some dust/dirt leftover, it'll create a more sticky situation, which has the opposite effect of you're trying to accomplish.
Check The Various Fixings
Over time, things tend to become loose; periodically tightening your system's screws and bolts can reduce its operating strain and allow it to function more effectively.
Proper Inspection
Take time to examine every single part of your door for the accumulation of wear and tear damage. Watch it as it moves to open and close. Listen for any new noises. The movement should be smooth and fluid, without any jerking or straining sounds.
Leave Things Up to Professionals
If you do end up discovering an issue with any part of your system, make sure to contact professional assistance. Never attempt to fix anything by yourself. The complexity of garage door systems and the great weight and tension involved in their operation make them extremely dangerous to handle without the proper training.
Be sure to contact our team at Garage Door Repair Long Beach to have our highly skilled technicians take care of any problem you discover.